KENNETH M. KLEBAN
Kenneth M. Kleban is a graduate of Duke University. A former partner in J. Gerber & Co., of New York City, Mr. Kleban spent the early part of his career in international trade finance. In this capacity, he traveled extensively throughout West Africa, the Far East, and the Caribbean. In 1994, Mr. Kleban was appointed by US Commerce Secretary Ron Brown and US Trade Representative Mickey Kantor to serve on the Industry Sector Advisory Committee on Small & Minority Business for Trade Policy Matters.
Mr. Kleban went on to become a US Trade Representative for Canada, a trade consultant to the borough of Brooklyn, NY, and founder of his own export finance company, Connecticut Intermodal Associates, Inc.
During this time, Mr. Kleban served for many years as an adjunct professor at Baruch College and the Zicklin School of Business within the City University of New York.
In 2004, Mr. Kleban joined the family real estate business with his father Albert and has overseen the vast growth of that business.
Mr. Kleban is a Connecticut state certified firefighter and a 18 year veteran of the Weston Volunteer Fire Dept. He is very active in local civic affairs as founder and board Member of FAME, Fairfield Accelerator and Mentoring Enterprise. He also serves on the Board of Directors of Mercy Learning Center in Bridgeport and is a member of the Advisory Board to the Dolan School of Business at Fairfield University.
---
ALBERT J. KLEBAN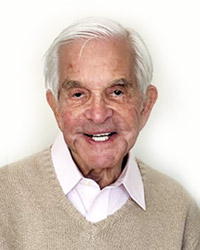 Albert J. Kleban, Esq. is a graduate of the University of Connecticut, and also holds a degree from its law school. As a result of his scholastic achievements, he was elected to the Law Review of the University of Connecticut School of Law. Milestones in his career included an appointment by Governor Ella Grasso as Chairman of the Public Utility Commission, as well as being a 23 year trustee of the University of Connecticut from which he was awarded the University Medal and was instrumental in the development of the University Health Center in Farmington incorporating the Schools of Medicine, Dentistry, hospital, and related facilities. He was also appointed to the Federal Energy Administration and became Energy Advisor to two governors. In 1978, Mr. Kleban retired from public service and returned to the practice of law and concentrated on his real estate development.
Although Mr. Kleban has had a successful law practice and civic career, he is most recognized in Fairfield County for his keen business acumen, real estate expertise and significant real estate portfolio. Presently Mr. Kleban owns and/or controls approximately 1,000,000 square.feet of retail and office space in Connecticut and Florida (the majority is held in Connecticut). His properties all generate positive cash flow, are well located, have strong historical occupancy and are meticulously maintained. Mr. Kleban prides himself as having an excellent rapport with his tenants, on both the local and national level. Mr. Kleban has been quite successful in taking profitable, "neighborhood type" retail centers and attracting larger national tenants to create destination sites, plus maximize cash flow. He is consistently supported by the Towns in which he owns properties and as such, proposed developments are rarely met with any municipal obstacles. Mr. Kleban is respected by many and considered to be one of the premier commercial real estate developers in Fairfield County.
He continues to be active in local civic affairs and has served as a trustee of St. Vincent's Medical Center Foundation in Bridgeport, CT and John Dempsey Hospital at the University of Connecticut Health Center.