Kleban Properties: a Family Tradition
Circa 1900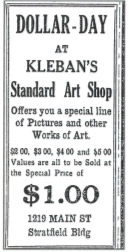 Abel Kleban builds retail buildings (paint store, frame shop) on Cannon Street in Bridgeport, CT. All was later lost in the depression.
Circa 1918-1935
Abel Kleban builds retail buildings in Bridgeport, Connecticut. His son Irving Kleban also begins to purchase and develop property.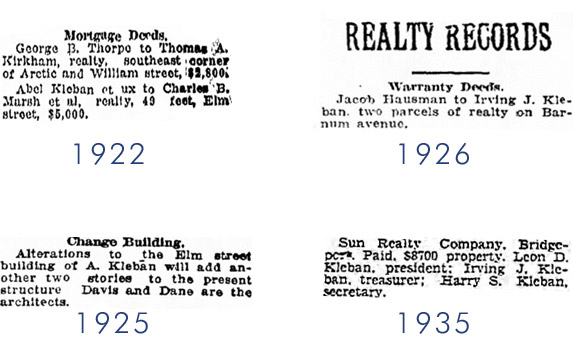 1956
Abel's sons (Irving, Leon and Harry) join Morris Applebaum and Sam Roberts in purchasing a grocery building occupied by First National and then later expand the footprint.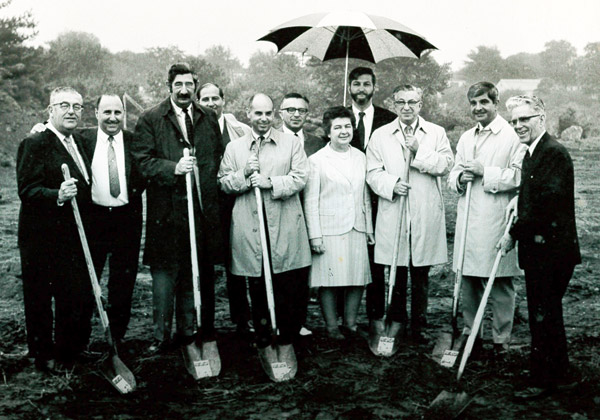 Feb. 1957
A. Kleban & Sons wholesale toy and paper distribution building at 592 Water Street, Bridgeport was lost in a major fire. This sparks the onset of new development projects.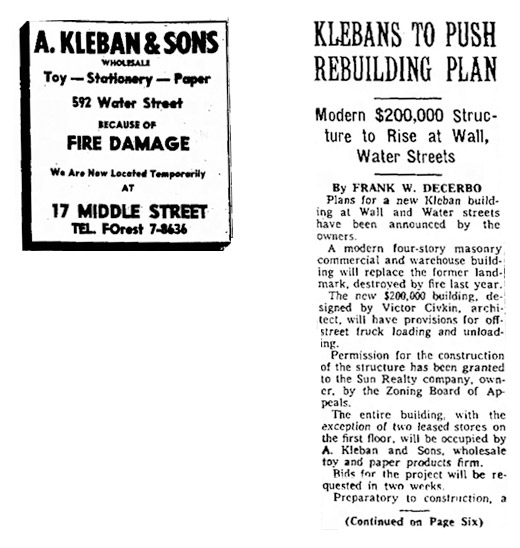 1957
Klebans and Roberts begin to purchase land and buildings on Black Rock Turnpike in Fairfield, CT.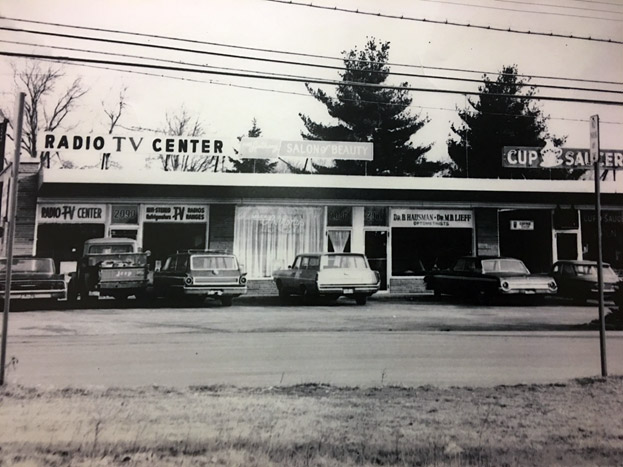 1964
Al Kleban partners with Carmen Tortora and Anthony Camarda to develop the Brick Walk Complex in downtown Fairfield, CT.
1978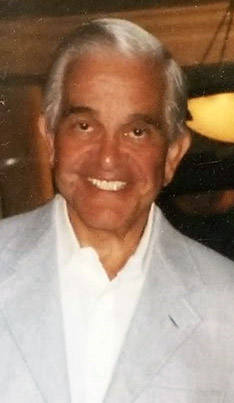 Albert Kleban, grandson of Abel, leaves the public sector to devote his full time attention to property development and management.
1998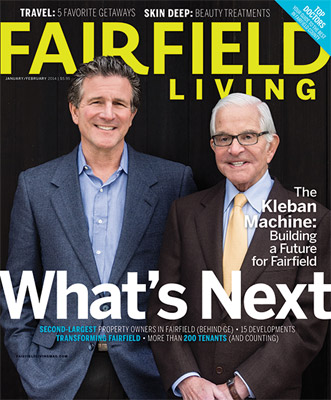 Kenneth Kleban, Albert's son and a former partner in J. Gerber & Co., of New York City, joins the business in 1998. He begins to oversee the growth of the company throughout the Gulf Coast.
2004
Kleban Properties purchases and improves upon the Fairfield Center Building in Fairfield, CT.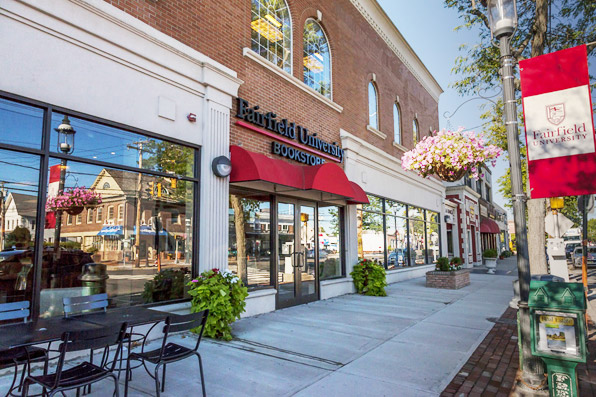 2007
Kleban Properties expands the Brick Walk in downtown Fairfield, Connecticut. The Brick Walk has become a prominent location in Fairfield.

2014
Kleban Properties enters a joint-venture with Regency Centers, a large public shopping center REIT headquartered in Jacksonville, FL.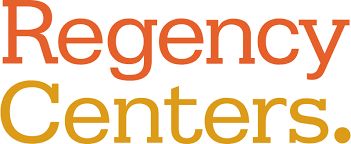 November 2014
Kleban Properties develops South Landing- an 8,600 square foot retail building and a 3,400 square foot restaurant outparcel neighboring the University of Southern Alabama.
January 2015
Evan Kleban, son of Kenneth Kleban and a graduate of the College of William & Mary, joins Kleban Properties.
2016
Kleban Properties forms Kleban Ventures, LLC. Kleban Ventures manages all company-owned franchises.

2017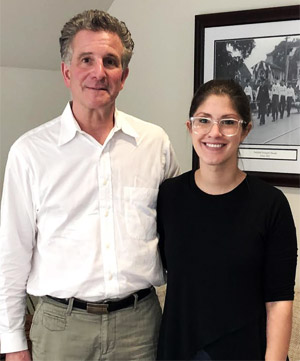 Bailey Kleban, Ken's daughter and a graduate of New York University, joins Kleban Properties to help manage the company-owned franchises.
2018
Kleban Properties continues rapid expansion in the Southeast, including the construction of a Walk-Ons Bistreaux & Bar and its first multi-family complex in Hattiesburg, MS.
Hattiesburg was the first of three Walk-Ons Bistreaux & Bar locations built by Kleban Properties.